Copyright © 2009 by Winnie Andersen · All Rights reserved ·
I make and design these show leads. I have a wide selection of colours on the leads, and lots of different beads
- tell me what you want...on your new SHOW-LEAD

The leads can be made with "gold" or "silver" beads. The Leads are made in very strong round 5 mm. nylon. The ends are nicely finished with a metal-cap. Remember this is show-leads, not made for every day use. The beads will in time become darker.

The leads are available in different colours, and mixed with different beads. You can see a few examples below.
Price on normal lead: DKR 100.- / 13,5 euro / 122.- SEK / 103.- NOK normal lead available in colours: black, white, beige, burberry, hunt, soft pink, red, light grey, dark grey.

NEW: Now SHOW-leads are available with wide neck piece. Inside leather, outside decorative as seen below.
Price on lead with wide neckpiece: Price DKR 150.-/ 20 Euro / 170.-SEK / 144.- NOK Leads available in colours: black, white, beige, burberry, grey
Order/payment
:
To order, send me an Email
,
remember to tell me: the colour on the line, wide or normal neckpiece and what beads you would like
- I will return an email with reply including my IBAN SWIFT code, that the amount can be transferred to. - or we can arrange for me to bring the lead to a Danish dog show, that I am going to.


Shipping: When I recieve the payment, I will send the Lead to you by normal post (price will depend on witch Country I should send to?)) additional fee from bank, regarding exchange is 20 DKR.
Notice:
Some beads can be sold out from the supplier.
* Choose colour of your show lead...
* Choose type of neck piece ...
* What type of bead do you like? Gold, silver with or without colou
r
Send a Email to order:
HERE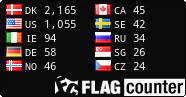 Free counters
>